Want to know more about Animarte|3D?
This is the testimonial of some of our clients about the experience working with Us.
"Since we worked with Animarte|3D, both in the AXION division and in AKRON, we have achieved exceptional jobs that allowed us to show in detail the constructive characteristics and possible configurations of our equipment. We have always received an impeccable and very professional treatment.

We have shared sensitive information about our designs and we have always felt very confident.

We recommend working with the team of Animarte|3D and we are available to transmit our recommendation directly."

Axion - Akron | Argentina

Project : Product content for Axion & Akron Divisions
"We have been working with Pablo for about a year.
The results are unmatched by any vendor we have used in the past for quality, pricing, communication and lead time.

We highly recommend ANIMARTE|3D."

Ingersoll Rand | United States

Project : Content creation for Silver16 & X16 products
"When our company contacted Pablo from Animarte|3D, we had the need to satisfy the concerns of our potential customers regarding the solutions we manufacture.As we are manufacturers of solutions on demand, not of products that are kept in stock, it is very difficult that the potential user can feel in a description and in a simple image the quality of the product and the solution.

In today's market, users need to satisfy their curiosities almost immediately and with the work we have done with Animarte|3D we bring a realism of what we offer at the time of a click. That was very important and avoids costs and time in the commercialization.

We feel very comfortable working with Animarte|3D for the seriousness and respect of the times and the confidentiality of the information.

It is obvious that we would recommend Animarte|3D to other companies."

Costantini S.A. | Argentina

Project : Multiple Robotic Cells
"We couldn't be happier with Animarte | 3D and their professional services.

Not only did they finish our projects on schedule, but was always very cooperative, responsive and the project has met our very demanding expectations.

We couldn't be happier with the results and we highly recommend Animarte | 3D. "

Origin PC | United States

Project : Product videos for Chronos & Genesis|Millennium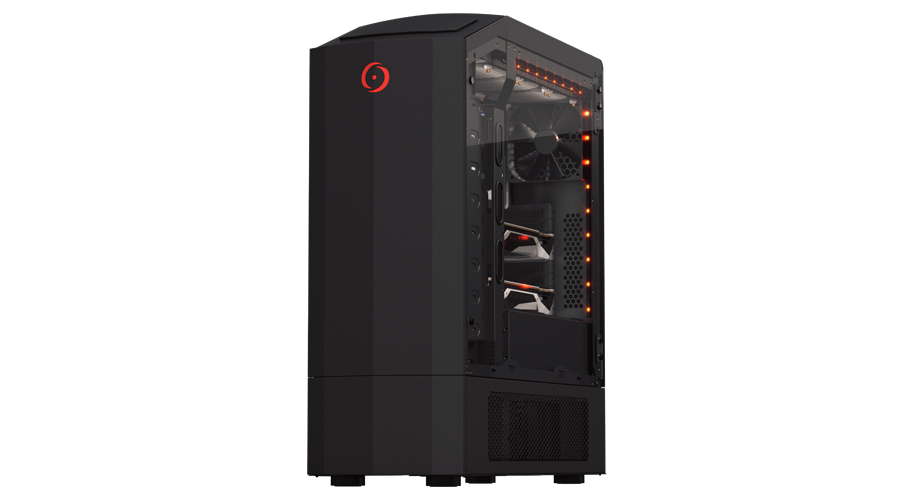 "Animarte|3D is for us a strategic partner. They work collaborates so that we can offer the market and our customers quality content. In turn, the possibility that photorealism gives us adds up to give efficiency, speed, decrease in costs and use of resources."

Limansky S.A. | Argentina

Project : Product Catalog for Mussa
"Our experience working with Animarte|3D was very good. I emphasize mainly in the form of work, the fulfillment in time and form and the predisposition to make all the necessary changes. Regarding the final result we have been very satisfied, the degree of detail and the terminations are excellent."

Codini S.A. | Argentina

Project: Product content for Innova & Silent
"During the realization of product images and a technical video about our productive possibilities, the team of Animarte|3D showed an incredible interpretation, capacity and predisposition, through a permanent interaction and an extreme care to reflect each of the details.
The result was a high-quality product, very innovative and useful, that surprised our customers and received praise from different parts of the world."

Basso S.A. | Argentina

Project : Product images & technical video for Basso S.A.
"We have been working with Pablo at Animarte|3D for a few years and he has always exceeded our expectations, both in quality and service. Not only does he do amazing work, he always delivers on time! We highly recommend using Animarte|3D for all your animation needs."

Guy Cirinelli | United States

The Corporate Film Guys
"In Santa Cruz, Bolivia, our Advertising Agency Arzabe & Jiré achieved an advertising hit with the education campaign requested by the Municipal Government
about urban cleaning and garbage. The so-called "Pepe Mosca" campaign was so successful that we had to produce with Animarte|3D, by Pablo Testa,
4 seasons with 20 productions of 30 seconds each.

With Animarte|3D we celebrate the success of co-producing a campaign that was reproduced in formal and informal media to the point of booming,
the characters were requested even to entertain children's birthday, events in parks and squares, exhibitions, comedy rooms and theaters, to name a few.

A pleasure to work with a company as serious and at the same time as professional as Animarte|3D."

Rosario Arzabe | Bolivia

Arzabe & jiré
"Working with Pablo and Animarte | 3D was a pleasure. In the beginning, there was the logical fear of any distance business relationship. Although he knew Pablo's work and his quality, sometimes there is fear that the lack of face-to-face communication will become a barrier when it comes to achieving the expected results or making it impossible to reach the objectives in a timely manner.
The relationship built with Animarte | 3D showed me that it is possible to conclude projects and exceed expectations even at a distance. Pablo interpreted each of my requirements, was patient in his execution, fulfilled all the established deadlines and was always oriented to deliver a first quality product.
I recommend the services of Animarte | 3D and of course, I will use them again at any new opportunity I have."

Artic | United States

Project : New product line
"Pablo from Animarte|3D worked with me on a quick deadline project that he was not only incredibly efficient at, but was - and has continued to be - a personable and consummate professional."

Marty Martin | United States

Project : Visual Effects for McAfee commercial
"Pablo from Animarte|3D is an excellent animator who can grab your concept and bring it to life. He is enjoyable to work with and I would thoroughly recommend him for any projects you may have!"

World Alive | Spain

Project : AquaDragons Commercial